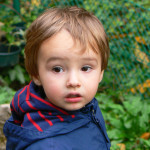 By Dennis M. Germain: Oakland, Macomb, and Wayne County, Family Law and Divorce Attorney.
Approximately 14-15 percent of children in America have special need conditions (some more restrictive than others).* Some of the most common conditions are ADD/ADHD, down syndrome, autism/Aspergers, cerebral palsy, dyslexia, speech delays, cognitive delays, hearing and visual impairment, seizure disorders, auditory processing and cystic fibrosis.
Michigan domestic relations legislation and case law do not fully address the financial aspects of parenting special needs children.  Much of the challenge in sorting out such issues belongs to the divorcing parents and their family law attorneys.  Below, I offer a list of areas that should be considered when dealing with financial matters in a divorce with special needs children.  This list is ever-expanding and I request that the community and my colleagues help to continue building upon this list.
CHILD SUPPORT
Outside of application of day care and medical expenses, standard adherence to the Michigan Child Support Formula might not always properly address child support when special needs children are involved.  In such cases, it is important for a parent's family law attorney to seek deviation from the Formula.  The Formula's first listed basis for deviation is where "the child has special needs."** I.e., a parent who is assuming an extended financial or time-consumptive role might be able to pay or receive more or less than the Formula's standard output.
POST-MAJORITY CHILD SUPPORT
It is also important to recognize that, although there are proposed legislative bills, the child support statute does not require support for a special needs child past the majority age (18 to 19.5 years old).***  For example, consider a custodial parent raising a child with Down syndrome.  It appears that this parent is not entitled to child support once the child reaches the age of majority.  The concern is that an adult with Down syndrome typically has the IQ of a child (and about half the IQ of a normal adult), and thus, still needs a caretaker in adulthood.****
Accordingly, in the absence of a special needs exception to post-majority child support, one should be prepared to seek substitute legal and non-legal devices, such as consent agreements, spousal support, property division, estate planning, and public benefits planning.
SPOUSAL SUPPORT (ALIMONY)
The Michigan Court of Appeals (COA) has made clear that a party's "needs" is an extremely important factor when determining spousal support.*****  Although a court cannot award child support when a special needs child grows past the age of majority, a court may still award spousal support to address a custodial parent's financial burdens arising out of caring for a special needs child.******
PROPERTY DIVISION
The Michigan Supreme Court has stated that a party's needs ("necessities and circumstances") also serve as a compelling factor when reviewing property division in a divorce.*******  Thus, one could certainly argue for an increased portion of the marital estate to address a parent's additional assumption of burden in caring for the parties' special needs child.  Furthermore, in a recent unpublished case, the COA found that a parent who assumed the primary residence of the parties' special needs child was allowed to invade the other party's separate (non-marital property).********
PROPER PLANNING
Divorcing parents of a special needs child should take the steps to maximize their estate to safeguard the present and future interests of their child. This could include contacting a separate estate planning attorney and/or financial advisor to aid in adjusting or setting up insurance accounts, financial accounts, supplemental benefits trusts, special needs trusts, and/or gifting plans.  Where applicable, specialists can help parents coordinate financial planning in a manner that maximizes their receipt of public benefits for their special needs child.
PARENTAL COOPERATION
Finally, and most importantly, the divorcing parents of a special needs child should cooperate in arranging a financial plan that they can both live with.  An "interest based" approach to the divorce resolution encourages disclosure and understanding of all parties' interests, as opposed to a "position based" approach where the parties do not disclose information and disregard others' interests.  A good family law attorney recognizes that an interest based approach creates a higher overall value for all.
END.
* Newacheck, P. W., & Kim, S. E. (2005). A national profile of health care utilization and expenditures for children with special health care needs. Archives of Pediatrics & Adolescent Medicine, 159(1), 10-17.  
** 2013 MCSF 1.04(E)(1).
*** See MCL 552.605b(1).
**** Gordon Grant; Peter Goward; Paul Ramcharan; Malcolm Richardson (1 May 2010). Learning Disability: A Life Cycle Approach to Valuing People. McGraw-Hill International. pp. 43–44. Retrieved 10 April 2012.
***** Parrish v Parrish, 138 Mich App 546, 361 NW2d 366 (1984).
****** Id.  (E.g., mother assuming care and financial burden over the parties' child who had cerebral palsy).
******* Sparks v Sparks, 440 Mich 141, 485 NW2d 893 (1992).
******** Wray v Wray, Decided December 13, 2012, Court of Appeals Docket No. 307714, Unpublished; MCL 552.23.
******************************************************************************
Please note that this article is intended to be academic in nature.  Its purpose is to serve as a memorialization of research as well as invoke community discussion.  This article shall not constitute legal advice.  Legal advice should be given on a case-by-case basis, as its accuracy is relative to the timing and particular facts of the given matter.  It is important to always consult an attorney regarding legal matters.
******************************************************************************
 I am Dennis M. Germain, a family law attorney who promotes amicable resolution to domestic relations matters.  I primarily practice in Wayne County, Macomb County, and Oakland County, Michigan.  My office and contact information is listed as follows:
www.bestinterestlaw.com
Best Interest Law
48639 Hayes Road, Suite A
Shelby Township, MI 48315
Ph: (586) 219-6454
Fax: (586) 439-0404
Email: dennis.germain@bestinterestlaw.com