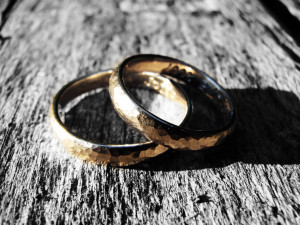 Divorce can be a scary process.  It is essential to speak with a family law attorney to familiarize you with the process.  Your understanding is the key to your peace of mind.  Your mind state can make or break the goals of your matter.
Once you determine with firm conviction that your marriage is not salvageable, the first step is to characterize your case.  There are three main variations to the complexity of a divorce; (1) with children vs. without children, (2) contested vs. uncontested, and (3) compound vs. simple.  A compound contested divorce with children is potentially the most complex and time consuming.
The distinguishing features of a divorce with children are increased costs, a longer waiting period, Friend of the Court or outside involvement, and heightened court scrutiny.  A divorce is uncontested if the parties agree on every major issue and contested if they disagree on a major issue including asset and debt division, custody and parenting time, child care, spousal support, child support, or attorney fees.  A compound divorce case might involve home ownership, contested custody issues, complex assets, retirement plans, a noteworthy amount of asset or debt, domestic abuse, or disagreements on major issues.  A simple divorce is typically devoid of such issues.
The next step is to develop a plan to best utilize your resources under the circumstances of your case.  Best Interest Law is skilled in developing your case, organizing the financial information, and conducting the necessary discovery to identify missing information.  Attorney, Dennis M. Germain, knows how to apply the divorce system's array of interim devices to place you in a manageable position while your divorce is pending.   This planning and positioning is essential when heading into negotiations, mediation, or trial.
Finally, Attorney Germain understands the intricacies involved in drafting a rock-solid final judgment of divorce.  A divorce is a huge transition to a new station in life with serious and often long-lasting implications.  Attorney Germain knows how to effectively negotiate, and draft your judgment to protect your rights long after your divorce.
Divorce matters can include but are not limited to the following areas:
Custody & Parenting Time
Friend of the Court Matters
Child Support
Paternity
Property & Debt Division
Spousal Support
Support Enforcement and Collection
Trial Practice
Personal Protection Orders
Mediation & Other Alternative Dispute Resolution
Post Judgment of Divorce Disputes
Contribution to Attorney Fees