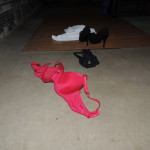 By: Dennis M. Germain and Anthony A. DeMatteis.
I am commonly asked the following questions:
"If my spouse has cheated on me, will the judge give me a better result in my divorce?"
 "Will the judge punish my spouse for cheating on me during our marriage?"
 "Will I get more spousal support because my spouse has cheated on me?"
My typical answer is that although it really matters to you (the party in a divorce),a family court judge will not care a great deal about infidelity, in most cases.  Of course, as is not unusual when dealing with a lawyer, my answer comes with a few caveats.
Although Michigan is a "No Fault Divorce" state, for practical purposes, all this means is that the existence of fault is not required to get a divorce.  It does not prevent a judge from taking fault into account.  The three main areas where a spouse's cheating might have a role are (1) spousal support, (2) property division, and (3) child custody and parenting time.
When it comes to determining awards of property division and spousal support, Michigan law tends to follow similar guidelines, with fault playing a small role.*  The court will look at a list of possibly eight to fifteen different factors and "balance the equities."  Fault is just one of these factors.  Furthermore, the Michigan Supreme Court has warned judges not to place too much emphasis on fault, and not to use it as a punitive basis for inequitable division.*
The significance of cheating is further diminished because cheating is just a small factor of fault.  When dealing with a cheater, the common debate among attorneys is as follows: The opposing party argues that the cheater is at fault for destroying the marriage because he/she cheated.  On the other hand, the cheater argues that he/she cheated because the other party was at fault and the marriage was already over.  With infidelity already playing just a minor role under the law, why should a judge waste very much time addressing this futile debate?
Next, in child custody and parenting matters, the concern of cheating, again, tends to take a back seat.  When it comes to determining awards of custody and parenting time, Michigan Law follows the Twelve Best Interest Factors.**  "Moral Fitness of the parties involved," is just one these many factors to be considered, and cheating is just one part of moral fitness.  Furthermore, the Michigan Supreme Court has held that moral fitness is only relevant to the extent it has an effect on a parties ability to raise his/her children.***  Although I do not recommend infidelity, I tend to interpret this holding as, "If you are a good parent, who really gives a darn if you are a cheater?!"
To summarize, I contend that while a focus on cheating might play a role in a divorce proceeding, that role will usually be minor (as a legal matter).  Based on my experience, I argue that courts tend to focus on more important factors.  END 
*See Sparks v Sparks, 440 Mich 141, 485 NW2d 893 (1992); McDougal v McDougal, 451 Mich 80, 545 NW2d 357 (1996).
**See MCL 722.23
***See Fletcher v Fletcher, 447 Mich 871, 526 NW2d 889 (1994).
******************************************************************************
Please note that this article is intended to be academic in nature.  Its purpose is to serve as a memorialization of research as well as invoke community discussion.  This article shall not constitute legal advice.  Legal advice should be given on a case-by-case basis, as its accuracy is relative to the timing and particular facts of the given matter.  It is important to always consult an attorney regarding legal matters.  Contributor to this article, Anthony A. DeMatteis, is not an associate of Best Interest Law.
******************************************************************************
I am Dennis M. Germain, a family law attorney who promotes amicable resolution to domestic relations matters.  I primarily practice in Wayne County, Macomb County, and Oakland County.  My office and contact information is listed as follows:
www.bestinterestlaw.com
Best Interest Law
48639 Hayes Road, Suite A
Shelby Township, MI 48315
Ph: (586) 219-6454
Fax: (586) 439-0404
Email: dennis.germain@bestinterestlaw.com