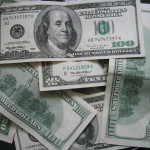 By: Dennis M. Germain
As a family law attorney, I am frequently faced with the question, "May I receive credit for my overpayment of child support?"  My research tells me that, as a general rule, the answer to that question is '"No." Overpayment of child support is not typically subject to retroactive modification.  However, there are some minor exceptions to this rule.  In this article, I share my research regarding retroactive modification of child support.
1. The Rule Prohibiting Retroactive Modification of Child Support
MCL 552.603(2) provides a strong bar against retroactive modification of child support.  Of pertinence, the subsection of the statute states:
 Except as otherwise provided in this section, a support order that is part of a judgment or is an order in a domestic relations matter is a judgment on and after the date the support amount is due as prescribed in section 5c, with the full force, effect, and attributes of a judgment of this state, and is not, on and after the date it is due, subject to retroactive modification.
2. Common Instances of Overpayment
As a background, child support is largely based on the needs of the child, the income of the parents, and the parenting time (overnights) exercised.*  A very common instance of overpayment of support occurs when the payer of support suffers a reduction in income, does not immediately petition to reduce support, and continues paying support under the current child support order (possibly expecting to later receive credit for overpayment).  Similarly, overpayment occurs when the payer exercises extra parenting time and waits a long time to petition to reduce support accordingly.    Another very common issue of overpayment occurs in cases of voluntary overpayment, e.g., the payer is ordered to pay support through the Michigan State Disbursal Unit (MISDU), but gives money directly to the recipient of support.
The harsh reality is that under Michigan Law, neither credit for overpayment of support, nor retroactive modification to eliminate possible arrears are permitted under any of the above scenarios.**
3. Exceptions to the General Prohibition of Retroactive Modification
The following are some exceptions to the prohibition against retroactive modification of child support:
Backdating Support to Date of Petition.  One exception is that child support may be retroactively modified from the date that notice of a petition for modification was given to the other party. ***  E.g., if you are the payer of child support and you properly petition to decrease child support based on a reduction of income in March, but do not win your case until September, the law states that you may be awarded retroactive modification for overpayment from March to September.
Agreement by the Parties.  Another example where retroactive modification may be allowed is where the opposing party agrees to retroactive modification. ****
Fraud, Non-Compliance, or Willful Omission.  Additionally, a court may retroactively correct an amount of support due to if a parent is required to report his/her income but "knowingly and intentionally fails to report, refuses to report, or knowingly misrepresents his or her income." *****
Ex Parte and Temporary Child Support Orders.  Finally, the prohibition against retroactive modification of support does not apply to ex parte interim support orders or temporary support orders for child support.  E.g., if a temporary order for support was issued during the pendency of a divorce, the statutory prohibition against retroactive modification does not apply.
4. Conclusion
So what does all of the above mean?  To me, it means you should not sit on your rights.  If your wages are significantly cut or you lose your job, and you procrastinate to file your petition to modify support, it could cost you a lot of money.  I believe it also tells you (or your attorney) to read your child support order carefully, pay support using the proper medium of payment, and do not voluntarily overpay the recipient of support expecting to receive credit for over payment.
END.
* See MCL 552.519(3)(a)(vi); 2013 MCSF 2.00, 3.01 – 3.03.
** See MCL 552.603(2); Waple v Waple, 179 Mich App 673, NW2d 536 (1989); Pellar v Pellar, 178 Mich App 29, 443 NW2d 427 (1989); McLaughlin v McLaughlin, 255 Mich App 475, 660 NW2d 784 (2003).
*** MCL 552.603(2).
**** MCL 552.603(5).
***** MCL 552.603b
******************************************************************************
Please note that this article shall not constitute legal advice.  Legal advice should be given on a case-by-case basis, as its accuracy is relative to the timing and particular facts of the given matter.  It is important to always consult an attorney regarding legal matters.
******************************************************************************