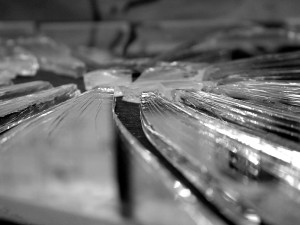 A judge may issue a personal protection order (PPO) to restrict certain behavior of an individual.  Attorney Dennis M. Germain, recognizes the stakes are high in a PPO case because of the concern for stalking, assault, threats, or harassment.  A PPO can also have a serious impact on the respondent because it appears in the public record and police LEIN system.  Moreover, a PPO can restrict the respondent from doing otherwise normal behavior such as purchasing or possessing a firearm, contacting the petitioner, appearing at certain locations, or even entering his/her own premises!
Classification of the PPO sought is crucial because of the varying legal prerequisites.  Issuance of a "domestic" PPO requires a showing of only one instance of specified conduct.  But issuance of a "non-domestic" PPO typically requires two or more instances of specified conduct.  Attorney Germain knows how to suitably frame your PPO matter to gain the prerequisite that best aids your case.
The issuance of a PPO can have a huge impact on the results of a divorce or custody proceeding.  Sometimes parties utilize PPOs to restrict contact with a parent and his/her child before a custody proceeding even occurs.  No matter what your circumstances, Attorney Germain knows how to handle PPO matters that occur during such domestic proceedings.
PPO matters primarily include the following areas:
PPO Petitions & Responses
PPO Enforcement & Contempt Proceedings
PPO Modification, Extension, & Termination
Domestic Violence and Abuse
Economic Abuse
Emotional Abuse
Stalking
Sexually Assaultive or Threatening Conduct