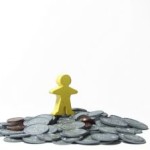 CHILD SUPPORT & VOLUNTARY REDUCTION OF INCOME.
Question: If a parent voluntarily reduces his/her income, may a court assign amounts to his/her income when assessing the parent's ability to pay child support?
Answer: YES.  2013 MCSF 2.01(G) states that:
When a parent is voluntarily unemployed or underemployed, or has an unexercised ability to earn, income includes the potential income that parent could earn, subject to the parent's actual earning ability.